Your Initial Evaluation at Texas Migraine Clinic
What to Expect
During the initial evaluation, we'll take a brief history of your recent symptoms. This gives us your baseline data, as well as your past medical information that's applicable.
We meticulously track the response of your symptoms to each movement and position in real-time. 92% of our new patients experience significant symptom relief during their initial evaluation.
It's somewhat like an eye exam: detailed, and quite focused. But you'll very likely end up with the right movements and positions specific for your problem, much like achieving the right lens prescription from an eye exam. Our objective is to move your pain, pressure, tightness, or discomfort completely out of the affected areas that bother you in a systematic order. Once you know how to abolish your symptoms in a predictable manner like that, then you will be empowered to fix your problem from its source and heal what you perhaps thought was a permanent problem. Symptoms steadily become less frequent, less intense, then in the majority of cases, consistently abolished as nerve irritation clears.
You can call us at (210)402-2920 so that we can answer any questions that you might have about your specific problem. Instead of treating your random symptoms as they show up with ongoing therapies and medications, we empower you with very individualized tools for immediate control over your symptoms day and night. This targets healing of the actual source of the problem, whether it's just head and face pain, or associated symptoms like lightheadedness and nausea. 
What We Do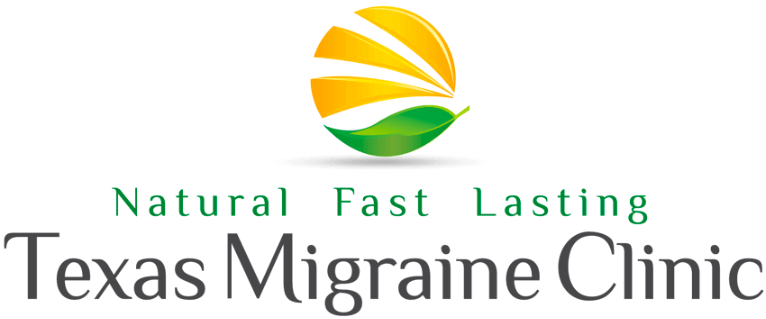 At Texas Migraine Clinic, we fix headaches, migraines, and related symptoms at the source (where they start) so patients can achieve lasting relief for the most intense, difficult, and severe headache, migraine, and related-symptom issues. Our treatment then allows them to stop avoiding triggers, and finally find freedom in life – for potentially lifelong and debilitating issues.
Instead of temporarily preventing or numbing the headaches & migraines like many of the other non-lasting treatment options (such as medications, injections, etc.), our specialty is actually fixing the source & true cause of the headaches & migraines (from where they start from), so that they can stop and stay gone. This means that what we do is very different from other treatments. It frequently results in years of lasting relief & freedom from headaches, migraines, and related symptoms. The reason this is possible is because when the cause is fixed, there's nothing to trigger or cause the headaches, migraines, and associated symptoms.*
Patients before us have usually already been to & seen multiple neurologists, doctors, and/or other practitioners, but were never told that they had disc and/or joint issues pinching and/or obstructing the nerves along their master headache & migraine nerve pathway (where all the headache & migraine nerves converge & route together in the upper neck). This explains why no matter how hard they tried, they couldn't be freed of their headaches & migraines for lasting relief.
Nearly all patients we see have issues along this master nerve pathway in the upper neck, where all the nerves converge. As mentioned, these issues are frequently overlooked commonly causing 20+ year headache, migraine, and related symptom issues in patients - even for patients on stacked medications & injections (multiple taken at the same time).
When these issues are finally fixed & corrected, patients' headaches & migraines can stop altogether – often resulting in a complete absence of symptoms: even for those who've had headaches and/or migraines for often decades.*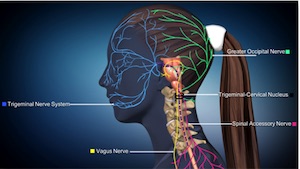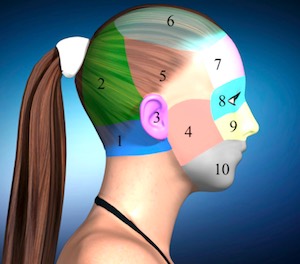 Who It's For
Our Treatment is made for those who have very difficult, severe, and intensive headache and migraine cases. Often, these cases we have success with have been through many invasive headache & migraine treatments for more than 20 years without finding the lasting relief they were looking for. Treatments many patients try without success before us often include: medications, injections, physical therapy, chiropractic, acupuncture, massage, and many other therapies & treatments.
We prefer treating more difficult & intensive cases, but are open to other cases as well. This is because when patients have already seen multiple neurologists, doctors, and other specialists before us with the most intensive and/or lifelong headache & migraine cases, symptoms, and problems, they are usually more desperate to find a true solution to their headaches, migraines, and related symptoms, and realize the importance of everything we say to help them achieving the relief they've been looking for.
Our Perfect Patient
This Treatment is specifically made for patients who:
Have difficult, very severe, or highly resilient headache & migraine cases that aren't responding well (or at all) to such treatments as medications & injections

Are tired of endless cycles of temporary relief and relief solutions (cases often lasting 20 years or more with many patients having already seen 5 or more specialists including neurologists, doctors, chiropractors, physical therapists, massage therapists, and other practitioners without finding the relief they were looking for)

Are tired of avoiding headache & migraine triggers all the time

Are tired of being on multiple medications & injections or the side effects from them (oftentimes having taken many different types & often having taken both at the same time)

Want to fix their headache & migraine issues for good (instead of constantly spending their time & finances on many different therapies & treatments which are only getting them short-term relief)

Want a powerful alternative to surgery

Want true, lasting freedom in life from headaches & migraines
It's Made for the Most Resilient & Difficult Cases.
Because what we do is made to actually fix the cause behind headaches & migraines, it tends to succeed where medications, injections, and other treatments couldn't. This frequently results in us solving cases where patients frequently have had headaches, migraines, or related symptoms for more than 20 years before seeing us. It's very common they've seen multiple neurologists, doctors, and practitioners before us without finding the relief they were looking for all along.
Not Just for Texas Patients
You don't have to be in Texas to get the Treatment.
We've spent thousands of hours doing remote treatment sessions for patients from the US, and many different countries. Simply put, the remote treatment system for Advanced Treatment is extremely robust. These sessions occur over the Zoom app, and we've found, the remote sessions have provided identical outcomes to the in-clinic cases we've seen because of the advanced symptom tracking methods we use and have refined in such great detail.
Get Started:
Step 1: Take the Quiz below (Optional, but recommended)
Step 2: Take the Admission Survey below
*We'll then contact you about treatment options, and answer any questions you may have before treatment.
*No upfront charges until you are approved, and consent to treatment.
*Please take the entire survey, or we cannot review your application.
*Still have Questions? CLICK HERE to visit our Quick-Answers FAQ HelpCenter.
Take the Quiz to see if the Advanced Treatment is a good fit for you: