Hemiplegic Migraine Treatment
The Texas Migraine Clinic Advanced Treatment for Lasting Hemiplegic Migraine Relief
*No upfront charges until you are approved, and consent to treatment.
*Please take the entire survey, or we cannot review your application.
*Still have Questions? CLICK HERE to visit our Quick-Answers FAQ HelpCenter.



Advanced Treatment for Hemiplegic Migraines

:
*Please take the entire survey, or we cannot review your application.
*The Admission Survey is currently free to take.
*Still have Questions? CLICK HERE to visit our Quick-Answers FAQ HelpCenter.
Hemiplegic Migraine Symptoms We Successfully Treat
Weakness on one side of the body (including an arm and/or leg)
Decreased muscle coordination
Nausea
Sensitivity to sound
Sensitivity to light
Headache
Aura symptoms and visual changes
Numbness and tingling
Mental "fog" and confusion
Treatments Patients Commonly Tried Without Finding Success Before Us:
Medications
Injections
Chiropractic
Acupuncture
Massage
. . . and many other Treatments & Therapies
A Powerful & Different Treatment for Even the Most Severe Hemiplegic Migraines
Hemiplegic Migraines: A Historically Difficult Diagnosis to Treat Without Advanced Treatment
We've found that hemiplegic migraines are historically some of the most severe cases of headaches & migraines in existence. However, our hemiplegic migraine treatment was made to get patients relief where other treatments couldn't. For instance, most of our hemiplegic migraine patients have tried many interventions and therapies before finding us such as: medications, injections, chiropractic, massage, acupuncture, and many other treatments. And even through all these treatments, they report never finding the relief they were actually looking for.
Our Treatment Goals
Here at Texas Migraine Clinic, our goal is simple for our hemiplegic migraine patients: It's to get them the relief they never thought they could have as quickly as possible through our highly optimized & unique hemiplegic migraine treatment.
Using our Advanced Treatment, we've been able to custom-tailor our proprietary treatment system to hemiplegic migraine patients, and finally win them not only freedom in their lives, but also the pain-free life they were looking for all along.
Ready to Start Treatment?
If you'd like to see what our hemiplegic migraine treatment can do for you, take the Admission Survey, so we can get started, and connect you with Dr. Turner, a hemiplegic migraine specialist.
*Please take the entire survey, or we cannot review your application.
*The Admission Survey is currently free to take.
*Still have Questions? CLICK HERE to visit our Quick-Answers FAQ HelpCenter.
Dr. Turner helped to relieve my tension headaches with his fresh approach on migraine treatment. I am forever grateful I found him : )

Molly Rodriguez
1673284538
I am extremely grateful I saw the Texas Migraine Clinic on Facebook. At first I was hesitant because of all the scams you see preying on those desperate for help with serious issues, such as migraines. My views on migraines really aligned with Dr. Turner and Mr. Horton's. I didn't want to receive Botox treatments for the rest of my life, or take medication for relief until the day I die. I am so incredibly happy with the results of my appointments. I cannot thank these two enough for changing my life. This not only affects me, but my family as well. I can finally be present. I am no longer worried about what excedrin is doing to my liver, and I can relax knowing my migraine won't sneak up when we go on a day out. Thank you so much.

Andrew & Erica Coulter
1668646396

I have struggled with migraines and tension headaches my whole life. I have been to countless doctors and specialists looking for answers and solutions to fix the problem. Over the last several months, my symptoms were getting worse and I was seeing every kind of doctor and specialist I could to find out why but no one had any answers or solutions for me. My husband stumbled across Dr Jeff Turner and his practice during an online search to find me the next doctor to meet and check me out, and from the very first appt with him, I was cured. For the first time in months, I no longer had a migraine. I was not sore and achey. My shoulders had no more pain. The pain in my jaw and temples was gone. Dr TurnerWas thorough and very knowledgeable. He was calm and patient and actually listened to my concerns and frustrations. He provided me with the tools for me to get better and to eventually be pain free for good. I finally felt heard and understood and I was able to let my guard down and trust him when I had completely given up on doctors and professionals. I can genuinely say that Dr Turner has completely changed my life in just a few short visits. I went from sore and tense and tired and in pain and basically useless to fully functioning, happy, energetic and involved again. I highly recommend Dr Jeff Turner with the Texas Migraine Clinic to any and all that may be struggling with headaches, tension or nerve pain.

Wow!I have been searching for years for someone to help me with my chronic pain and I have finally found them here! I have suffered for over 30 years with migraines and thought I would never get relief from anything except prescription medications.Through the course of my treatments, Dr. Jeff and Stuart have worked with me on my constant neck pain and chronic migraines. My customized program was easy and results came quickly. I have more energy, sleep better, have way less pain, better range of motion, and I don't need to rely on prescription medications as much for relief. I am so grateful to them. If you are suffering from chronic migraine pain, then this could be your solution as well.

Before TMC , I had an average of 25 headache days a month with 10-15 being migraine days. I personally felt a difference from the initial consultation. What I appreciate about TMC is they are not looking to waste your time, keep seeing you indefinitely, etc. From the initial consultation, I was made aware that their program works for some and not for others and it should be clear based off the consultation if it could work for me. After the consultation , I received an email with my personal plan (I don't know if it's the same for everyone but for me it was 6 weeks). They do not accept insurance but seeing that it had an "end date" I felt like it was manageable. I would compare the program somewhat to remote physical therapy. They explain how to do exercises and you do them on your own. I was very committed to doing them. My personal results is I've gone from 25 headache days a month to 2. That alone is enough reason for me to recommend TMC. I'm addition, some symptoms I related to my allergies improved (sinus pressure), as did my TMJ. For reference purposes, prior to TMC I went to a chiropractor for 2 years and PT for 1 year with no long lasting results.

Adrianna Jorganxhi
1694202593
This entire practice is amazing! The whole team was amazingly helpful and kind. Dr. Turner is, truly, fully equipped in research and practice. He has made an enormous difference in my day to day life and has completely treated my migraine symptoms.I would fully recommend this clinic to anyone who is suffering from migraines.

Jennifer Beagley
1676910146
Dr Turner is very known and will answer every question you have. I'm in the middle of my treatment, I already learned the exercises and I am doing it everyday. There is still a long way to go, but I can see already some relief!

Deborah Jerussalmy
1679931871
I can't say enough good things about the clinic. Even as a virtual patient, I've been able to feel my symptoms improve weekly. I'm grateful for the support and I now have hope that migraines can be a thing of the past for me.

Christy Goforth
1687901704
Having suffered from migraines most of my adult life and knowing I needed "something else" I was curious & skeptical when I found this clinic via social media.However after meeting with Dr. Turner via Zoom I was encouraged right away, as he managed to alleviate my neck pressure & pain in that consult. It only took 2 weeks to get consistent relief & I do my exercises daily & am looking forward to a migraine free future!

I attend my sessions via telehealth and it was amazing.I've had pain that was truly debilitating and episodic for unrelenting weeks at a time with no hills or valleys just walking up day after day in the same state of pain until the episode was over trying to find better medication was my only option until I found Dr. Turner And his clinic. I fell right in line with the typical demographics and the movement techniques worked very quickly. I'm still working on things but haven't had severe pain or unrelenting pain that isn't eased my sleep since starting with him. I've learned so much to help manage my migraines and decrease the time of day before triggers even become a factor and when they do they're weaker and I have movements to ease the pain. It's magical!!!

Kristin Jarrett
1680710452
After trying MANY different treatment options for my daily, debilitating complex migraine symptoms (numbness and tingling on one side, weakness, facial drooping, light and sound sensitivity, pain, overall feeling unwell) I came across an advertisement for Texas Migraine Clinic. Out of desperation I thought I would give it a try. Six weeks in and I feel my symptoms are 75% improved! I have learned how to manage and improve my symptoms before they get worse and I'm confident over the next months things are only going to get better. The attention to detail and instruction from Stuart and Dr Turner have been a blessing for my health in helping me to get back to enjoying my family and life again! Thank you for contributing to that!

Justin and Julia Kurtz
1680195150
I highly recommend working with TMC to improve your migraine management. Dr. Turner and his staff are professional, supportive, and flexible. They were commited to meeting my custom needs and providing education about their technique.

Truly positive experience. Beyond the return of my quality of life and health improvements the whole team has been great. Excellent communication, clear outline of what to expect, consistent and timely follow up. If only all healthcare worked this way!

2 years of constant neck/head pain was much improved after 2 sessions with Dr. Turner. I had tried physical therapy in the past several times with PT's in my area. It helped short term but the pain always returned and worsened with time. One month with Dr. Turner and Mr. Horton. I am now waking up with no pain for the first time in years! Facial tension, sinus/eye pressure are gone as well. Thank you both and thank God for sending me here!!!

Excellent !! It helped my tinnitus when everyone could not. 100% recommended his service.

Dr. Turner was able to help me instantly reduce my migraines from the first assessment and realize where most of them are coming from in my neck. He truly knows how to find the issue quickly and teach you how to correct it so the underlying issue can heal rather than just cover it up.

I decided to try out the TX Migraine Clinic because Dr. Turner's explanation of the mechanical cause of migraines seemed very spot on for me. I am glad that I did. My headaches and neck and shoulder pain have improved quite a bit. I also have really great tools now to help me manage my pain and avoid onset in the first place. Both Dr. Turner and Stewart Horner were very pleasant to work with and very helpful. And while it is a self-pay treatment, it really didn't take many sessions, and was not anywhere near as expensive as other treatments I've tried. I definitely think it's worth a shot if you have head, jaw, neck or shoulder pain.

When I had my consultation he demonstrated what the cause was and how to treat my migraines. Dr. Turner said I would need a total of six treatment's. After the consult I did not have a migraine for about six weeks. Then when they started back I finished the treatment and until this day still no migraines.

It's been over 12 years since I started getting migraines and I've had them almost every day. I started Dr Turners program as a skeptic because through the years every treatment that I've tried has failed, so it's easier being a skeptic then it is getting disappointed if it doesn't work. But, the difference with this program is that Dr Turner is trying to fix the source of the problem instead of treating the symptoms. Since I started the treatments I've been able to reduce every migraine to where I barely feel it within a few minutes with the neck exercises he showed me, and the symptoms including the nonstop nausea I had before are barely noticeable now. Those are almost unbelievable results in my mind, and I'm still trying to wrap my head around it. I am very hopeful now and I have to give my head and neck time to heal so I will check back in a few months to tell you how it's going. Everybody I talked to at the clinic is so kind and friendly, including Dr Turner, Stuart Horton, Annabelle, Maria, and others. I highly recommend The Texas Migraine Clinic and I thank them for everything their doing for me.

Both Dr. Turner and Dr Horton are very knowledgeable, compassionate, and skillful in figuring out where migraine pain is coming from and how to slowly diminish the symptoms. I have just finished my 6 week one-on-one virtual treatments (I was skeptical at first that this could work virtually) and am feeling relief like never before. I'm hoping the healing and diminishing symptoms continue. So far I am really impressed and encouraged.

After exploring so many options for migraines (chiropractor, dry needling, PT, meds, massages, stretching, procedures, etc), I met with Dr. Turner. I wasn't sure how it would go since everything else I had tried was a disappointment…but I am now on week 3 feeling better than ever! I haven't had a migraine for over 2 weeks and I still have weeks to go with what he has taught me. Highly recommend!!!

I have struggled with ocular migraines and neck issues since 35 and the clinic helped me with their program. The staff is super nice and helpful. I am starting my strength side of the program and excited to continue feeling better. Thank you!

Dr. Turner & Stuart have done such a great job! When I first started I was just a little unsure because everything I tried prior to seeing them didn't work. My work & my personal life were suffering, but after receiving treatment things turned around quickly for me & I'm so grateful!

All the staff were kind and patient. My experience was as I expected and the outcome was very helpful for my particular migraine situation. They know what they are doing and I appreciate the help they gave me. I would highly recommend anyone suffering from migraines to seek out their assistance.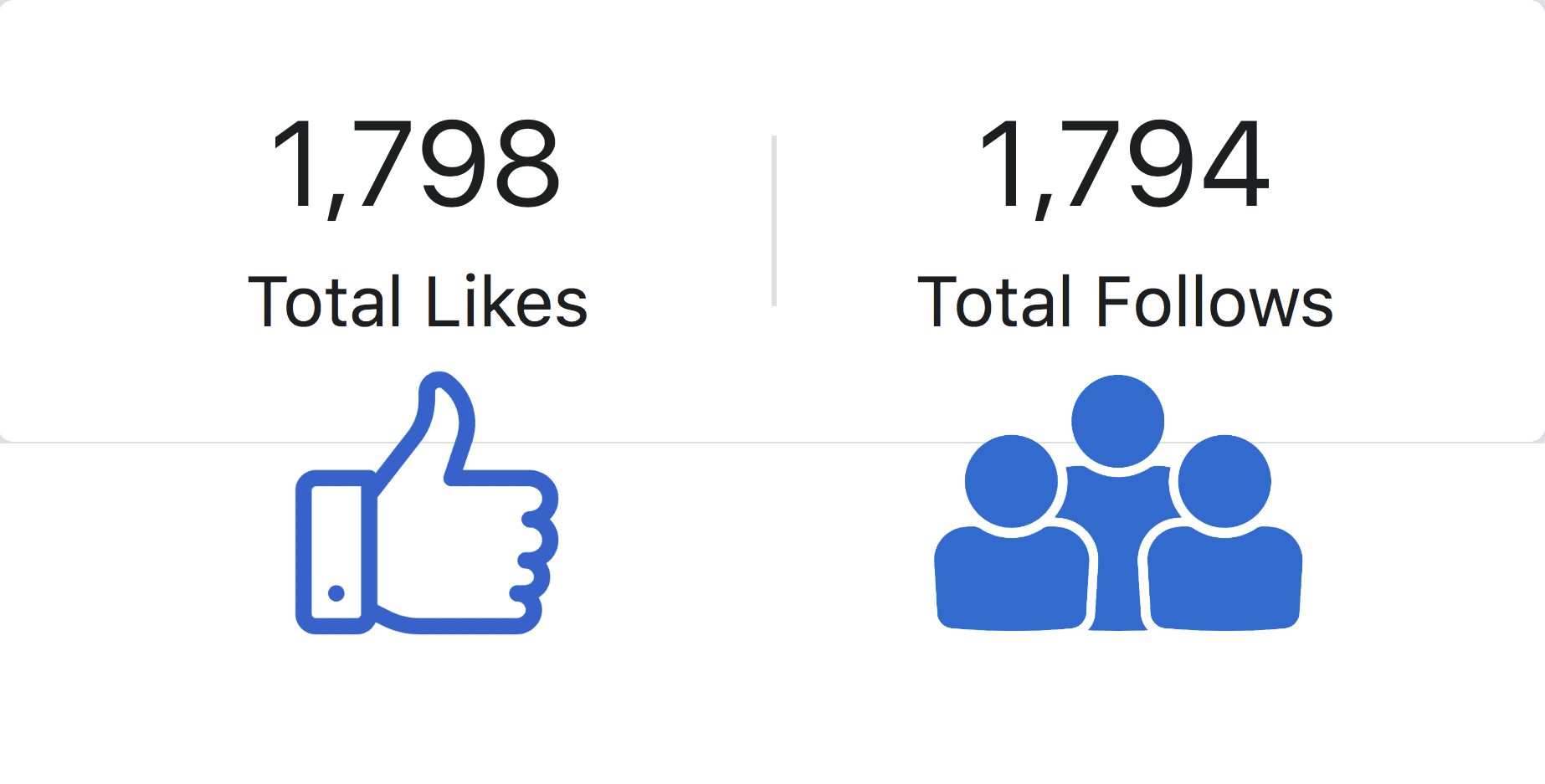 -*Please take the entire survey, or we cannot review your application.
*The Admission Survey is currently free to take.
*Still have Questions? CLICK HERE to visit our Quick-Answers FAQ HelpCenter.
1) Doctors & neurologists not seeing any problems in your brain scans
2) Avoiding hemiplegic migraine triggers, but your nerves are too sensitive
3) Trying different hemiplegic migraine diets without getting any significant relief
4) Seeing many different types of doctors, specialists, and/or neurologists without getting highly effective and lasting relief
5) Trying many different types of alternative therapies and treatments which aren't working, either
6) Only getting temporary relief from hemiplegic migraines when something actually does seem to work
7) Desperate enough to consider surgery, but don't know if that would help
According to our past patients' results, we believe our Advanced Treatment for hemiplegic migraines could be your way to finally finding a life of freedom.
Because of the success we've had with so many diagnoses of hemiplegic migraines, we believe this treatment just may be for you. Therefore, we believe in the likelihood of a positive prognosis for your future - even if you have very specific, sporadic or even continuous symptom patterns. Take the Admission Survey below to get started.
*Please take the entire survey, or we cannot review your application.
*The Admission Survey is currently free to take.
*Still have Questions? CLICK HERE to visit our Quick-Answers FAQ HelpCenter.