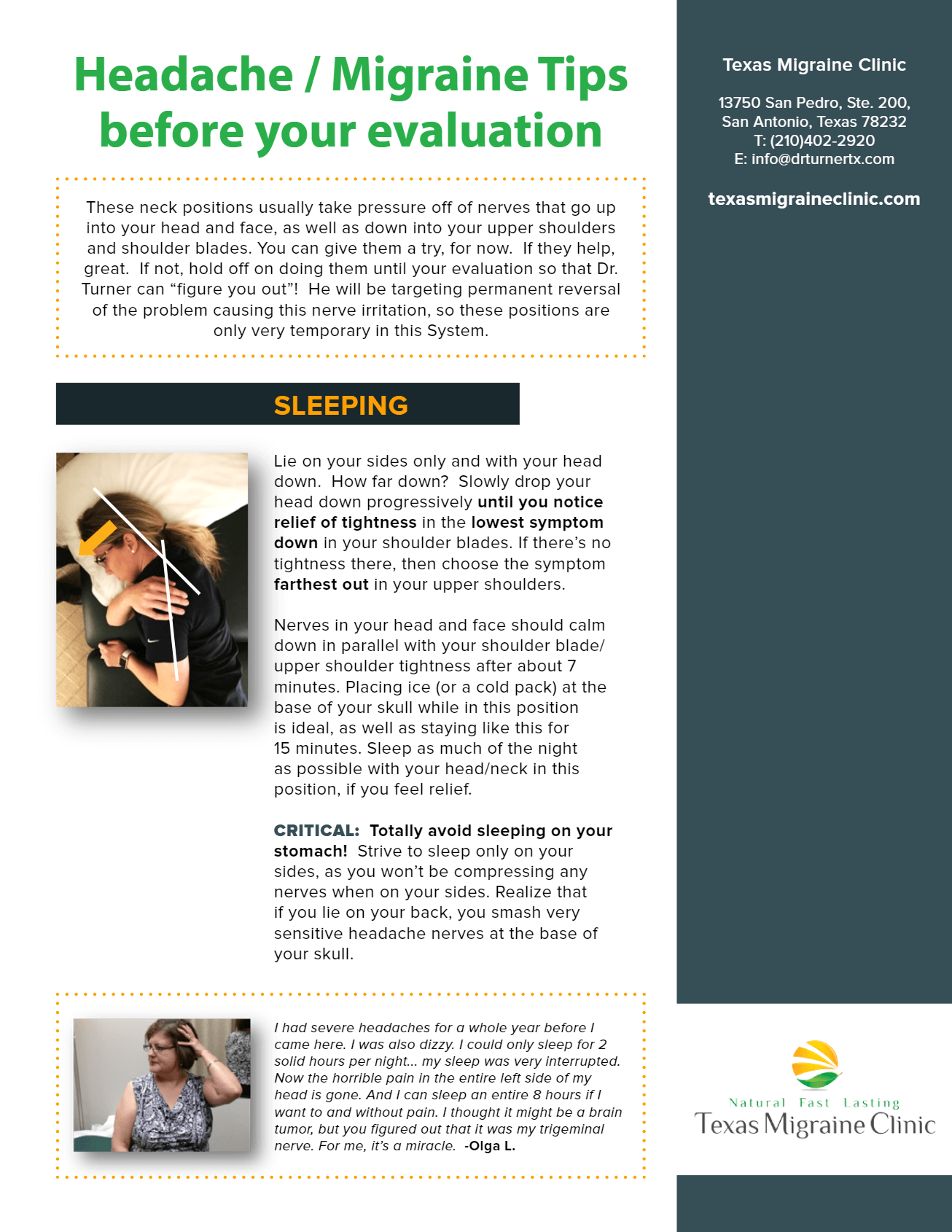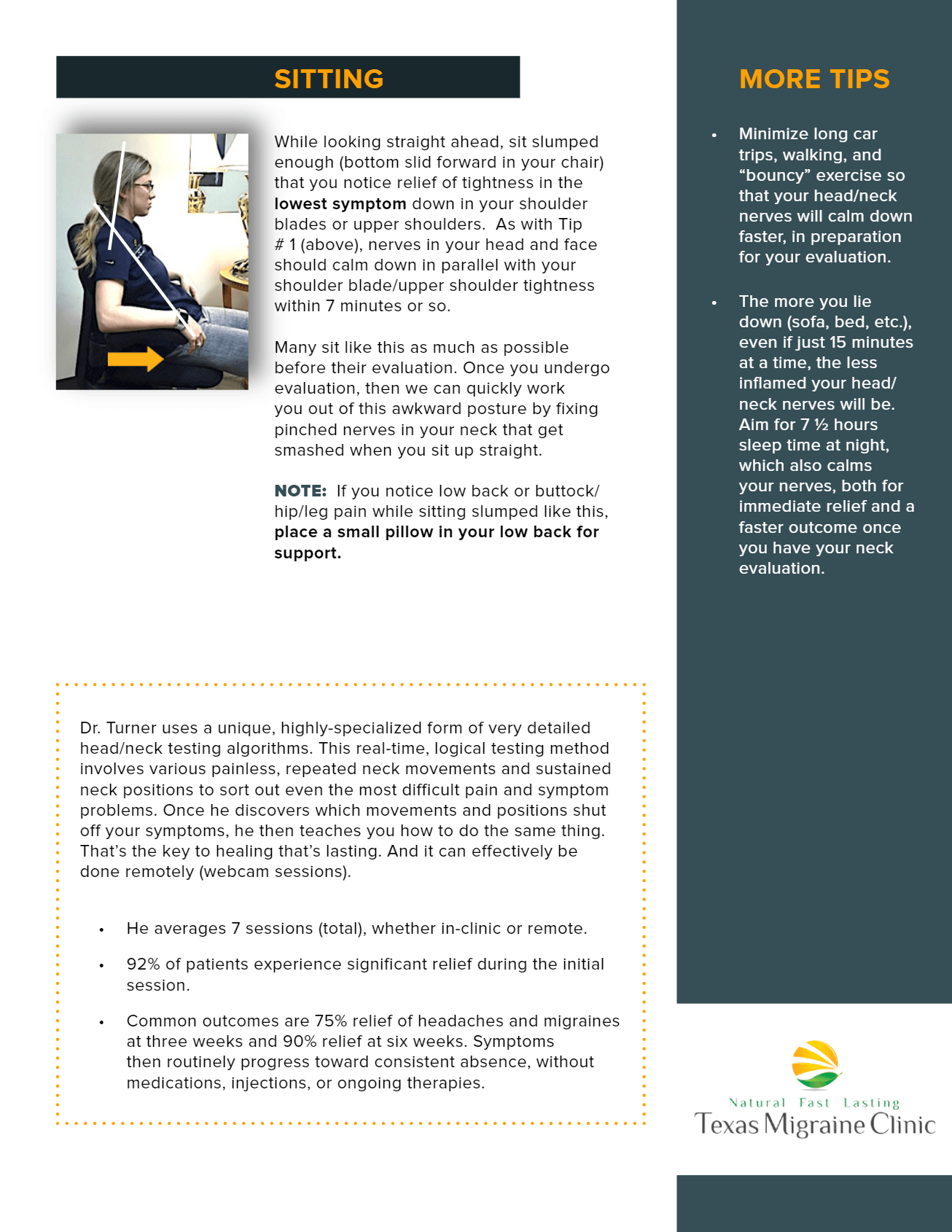 CLICK HERE to learn about Ginger as a natural migraine treatment option to try also.
You may find it helpful to take ginger, then lie down for 15-20 minutes in the position (above). You can also apply an ice pack at the base of your skull while you're lying in that position. A pillowcase wrapped around your head can keep the ice pack in place.
AND FINALLY, TO FIX YOUR UNDERLYING PROBLEMS
(VERSUS TEMPORARILY CALMING YOUR SYMPTOMS):
Click on the button (above)

as your First Step
This is a Secure site (https), meaning that all communications between your browser and this website are encrypted.
If you call, we will ultimately send you to this link to gather the necessary information to interact with you in a meaningful way.
Of course, feel free to call us with any questions that are not addressed on this site. There's no obligation whatsoever associated with this personal questionnaire.